In the Limelight

—
Daryl Layson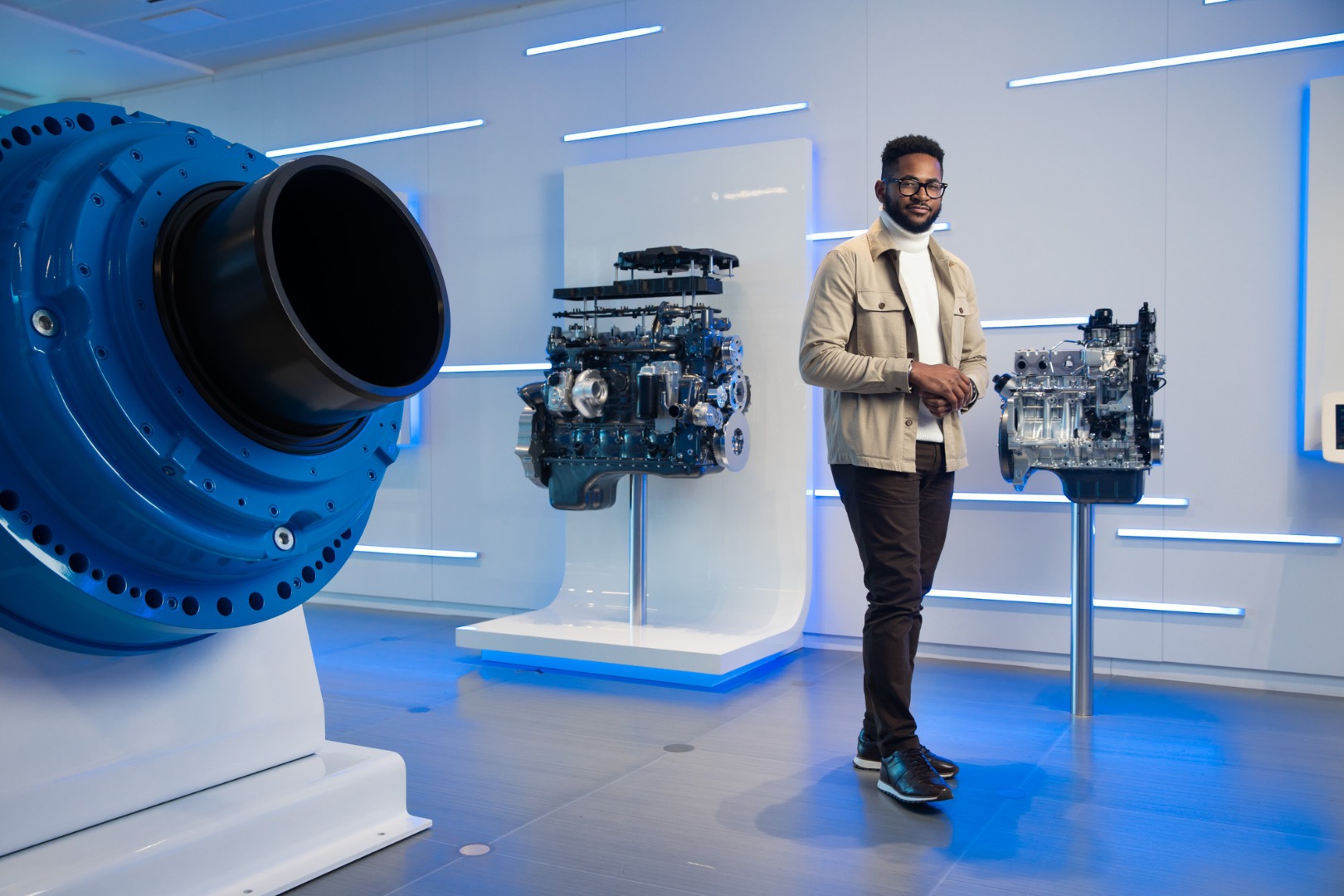 Daryl Layson lives by his own philosophies
Daryl Layson vividly remembers, as a child, driving though the Old West End with his mom, pointing out historic houses here and there. "That's my favorite," he would tell her, or "I'm going to live there one day."
Being born and raised in the Old West End didn't diminish his love for the neighborhood; it only strengthened it. Not everyone can say they're living in a home they dreamed of as a child. Layson can. At just 25 years old, he's on his own, living in his favorite neighborhood.
"I was born in the neighborhood, grew up in the neighborhood; it's the only neighborhood I know," Layson says. "It's a great sense of community, everyone kind of looks out for one another. … I just love the character of the neighborhood."
However, just a few years ago, his trajectory looked very different. Layson dreamed of going to a university in Chicago to study interior design. His plan was laid out in front of him, and Toledo was to be left behind. Until a gut feeling got the better of him, that is.
"I can't really say why. I just had a hunch," says Layson. "The decision was made so late that I started classes at the University of Toledo two weeks late into the semester – that's how late I was."
Layson instead decided to do something business-oriented, but he didn't want to give up his passion for creativity. The perfect middle ground, he decided, was marketing. A month after graduating in December 2016, Layson began working at Dana Incorporated as an HR and marketing intern. They liked him so much that a position was created specifically for him in November 2017, and he's since risen from intern to associate to his position now as a marketing and communications specialist.
The key to getting ahead and growing in your career? Well, it's not being a jerk, Layson says.
"To me, it's simple. If you can just be a friendly person and know how to engage people and be genuine, then naturally things will fall into place and work out for you," he says. "If you're a great person to be around and a great person to work with, your soft skills are on point and you have good work ethic; you're creative, you're innovative; that word is going to get out."
Sitting down with Layson is comfortable. He's all the things he says he tries to be; warm, friendly, engaging. He's quick to smile. And that's by design; he has a strong philosophy and personal brand that he lives by every day.
He learned while commuting to UT that he was getting burned out; go to school, go home, back to school, back home. It wasn't until he joined extracurricular groups and clubs that he really started to enjoy the experience, and is still involved in the community in any way he can. He's not alone in that regard, but following a wider trend in Toledo of community involvement.
"I've been able to find fulfillment in going to work and then having a board meeting one day and then having an arts meeting another day," Layson says. "You get more out of life. You get more out of the community by getting involved instead of just doing one thing."
Layson is on the EPIC Toledo advisory council, and he's involved with the Young Artists at Work program through The Arts Commission. On top of that, Layson maintains a strong presence on social media through LinkedIn and on his @DapperDaryl Instagram account, where he shares advice, inspiration and his experiences with other young professionals. Getting involved in Toledo, Layson says, is easy – it's just a matter of reaching out.
"There's always ways for you to somehow get involved in the region, which is a great thing," he says. "Everyone's accessible. There's no one that's a higher-up saying, 'Oh, this is just a student,' or, 'this is just an entry-level person.' It doesn't matter; everyone's willing to help out."
Layson's determination and eagerness to get involved has landed him in UT classrooms, too, where he frequently talks to students about building a personal brand and marrying who you want to be with who you are.
"It's just all about putting yourself out there. Whatever you want, you really have to take control and mold and shape how you want to be perceived," Layson says. "To find alignment in how I want to be perceived and how others actually perceive me to be."
Layson loves to travel, and does it frequently. A lover of fashion, he visits New York City regularly, and has traveled alone to Los Angeles, Chicago and Portland, and is planning new trips all the time. However, he doesn't regret his decision to stay in Toledo. In fact, he can't imagine his life any differently.
"I've had so many things happen because I took this route. I can't see where I'd be had I gone to Chicago and gone into interior design," Layson says. "I don't know what my life would be like because things have been going so well with this path here in Toledo."